Six Sigma Black Belt (Lean Six Sigma Black Belt) Certification & Training Program (GBU)
Learning Objectives – Upon successful completion of Lean Six Sigma Black Belt Certification & Training Program: The participant will be able to analyze and solve problems pertaining to process variation. Application of basic and more advanced statistical analysis tools will help the participants to determine the relationship between key inputs and process outputs.
Understanding and application of Lean concepts like 5S, Muda identification, Poka-Yoke will help eliminate / reduce losses there by bringing a lot of savings for the organization.
Through Lean Six Sigma Black Belt Certification and Training, the Lean Six Sigma Black Belt (LSSBB) will be able to lead multiple projects and also will be able to train / mentor various Lean Six Sigma Green Belts candidates.
Lean Six Sigma Black Belt will be able to effectively manage team dynamics and understand how to work with multiple levels of leadership to remove barriers and achieve project success.

Course Duration: 8 days
Program Dates:
Jan 3, 10, 17, 24 Feb 7, 14, 21 and 28 2016 – (Weekend Batch)
March 20, 27, Apr 3, 10, 17, 24, May 1, 8 2016 (Weekend Batch) – Enroll for this batch
Program Time:
India: 10.00 hours to 18:00 hours
Pacific Time: 23.30 hours to 07:30 hours (Mar 19, 26, Apr 2, 7, 16, 23, 30, May 7 2016)
KSA Time: 07:30 hours to 15.30 hours
Language of Instruction: English
Location: Instructor Led Online Training through Virtual Classroom (Webinar)
Number of Seats: Maximum 25 per program
Eligibility: Minimum 3 years of work experience
About Lean Six Sigma Black Belts: Upon Lean Six Sigma Black Belt Certification and Training, the Lean Six Sigma Black Belt (LSSBB) works towards improving the performance and profitability of an organization by increasing process efficiency and eliminating waste. There are different levels of training and certification within the Six Sigma system, including the Lean Six Sigma Yellow Belt (LSSYB), Lean Six Sigma Green Belt (LSSGB) and Lean Six Sigma Master Black Belt (LSSMBB). LSSBB is well rounded in terms of project management, statistical analysis, financial analysis, meeting facilitation, prioritization and a whole host of other value added capabilities which make a LSSBB highly valuable asset in the business world. LSSBB commonly serves as the dedicated resource continuing their line management role while achieving LSSBB certification simultaneously.
Program Registration Date: The program registration will close 48 hours before the scheduled program date or on reaching the maximum number of participants for that program.
Process of Lean Six Sigma Black Belt Certification and Training Program:
Register for the program
Download the softcopy of your Pre-Learning Material form your LMS portal
Download the Complete Courseware as a softcopy (Main Course Training Material, Templates, Exercise etc) from your LMS Portal
Attend the program
Take the Online Quiz (Multiple choice questions) through the Learning Management System and score a minimum of 70%. (Unlimited Attempts , No negative Marking)
You will receive your soft copy of the certificate within 2-3 working days after the above requirements are met.
In case you are doing a LSSBB project, Project completion certificate will be send to you separately.  You will be required to submit the complete project to us for our evaluation. Only on approval of the same by the panel of our experts the certificate can be issued.
Project Work: It is not mandatory but recommended that you complete one LSSBB project where the skills learnt during the program have to be demonstrated.
Inclusions: The program fee includes the following
Pre Learning Material as a soft copy
Complete Courseware as a soft copy
Instructor Led virtual classroom training
Training on Minitab Statistical Software
Online Exam (2 attempts)
Lean Six Sigma Black Belt Certificate as a soft copy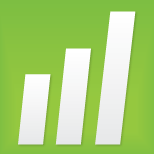 Minitab Statistical Software: Minitab is a leading package used to implement data-driven quality improvement worldwide. Our course is built using Minitab Statistical Software. During the course, you will be trained on using this software for making the calculations. During the Lean Six Sigma Black Belt Certification and Training, you will also be trained on Minitab Statistical Software.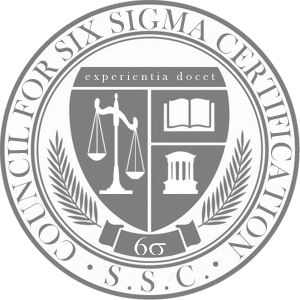 Accredited by: Our course is aligned with the ASQ's (American Society of Quality) and IASSC Body of Knowledge for Lean Six Sigma Black Belt. In addition, our course is accredited by The Council for Six Sigma Certification (SSC).
So when certified from us, you would have demonstrated the mastery on the tools to be used by Lean Six Sigma Black Belt
System Requirements: Laptop / Desktop (with speakers) and internet connection with a minimum internet speed of 256kbps. Minitab Statistical Software for statistical calculations
[ulp id="wpzAnxoL6S5Mg8Fb"]
[button link="https://www.amitytraining.com/cart/?add-to-cart=12206" color="custom" size="xlarge" type="flat" shape="round" target="_self" title="" gradient_colors="#FF8099" gradient_hover_colors="#FF6699" accent_color="rgba(255,255,255,.8)" accent_hover_color="rgba(255,255,255,.9)" bevel_color="" border_width="0px" shadow="no" icon="" icon_divider="no" icon_position="" modal="" animation_type="0" animation_direction="down" animation_speed="0.1" class="" id=""]Register Now[/button]
Lean Six Sigma Black Belt Certification & Training Program
Average rating:
2 reviews
Sep 15, 2015
I did my Lean Six Sigma Green Belt and Lean Six Sigma Black Belt from Amity Training and Consultancy. I will like to put on records that they have one of the best faculty. The training material is very good, the mode is training is excellent. It's best suited for working professionals as you don't have to take leave. You can easily attend the course over the weekend.



The guidance during the project implementation was an icing on the cake. I could get rid of a chronic problem at my plant because of the Lean Six Sigma black belt project that I did under the guidance of Amity Training.



If you wish to do your Lean Six Sigma courses, Amity Training is highly recommended.
Sep 14, 2015
A program that changed my problem solving approach
Lean Six Sigma Black Belt Training and Certification course added the value which I never had anticipated. It gave me an altogether new approach to problem solving. The way appeared to me before the training and after the training was altogether different.



I would really like to thank the team of Amity Training and Consultancy for such a wonderful program.



Keep it up.....