Lean Six Sigma News: Some important activities that happened for the week November 30, 2015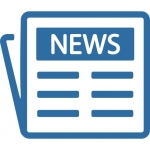 Here are the top picks for the Lean Six Sigma News, Updates, Success Stories from around the web that could be important and of interest to you for the week November 30, 2015
The objective of this program is to teach students the latest manufacturing techniques in lean manufacturing, 5s, SPC (Statistical Process Control) along with other trainings.
These grants will help them train 130 employees on the new skills. The grant received was for a total of $77,105. The companies matched the training funds, bringing the total amount for training to $154,210.
The ones receiving the grants are
Associated Grocers of New England Inc. of Pembroke
Delta Dental Plan of NH, Concord
Globe Manufacturing Company LLC of Pittsfield
Titeflex Aerospace (Smith Tubular Systems Inc.) of Laconia
GL&V USA Inc. of Nashua
Whitney Brothers Company of Keene
These grants will be used for training employees at UNH Leadership Development Program or for Lean manufacturing.
Dubai Quality Group's (DQG) 7th Continual Improvement and Innovation (CII) Symposium was organized on 12th November 2015. The aim of this symposium was to recognize the spirit of excellence and how the organization's process can be improved using breakthrough and systematic, structured data driven approach.
Four of EGA's case studies were short-listed for the Live Competition during the symposium. Of the four case studies, 2 case studies won the Gold Awards while one case study won the Silver Award.
In case you have specific news to share with us on Lean Six Sigma, TPM, 5S or other concepts of Business Excellence, do write to us and if it's worth sharing with the community, we will surely include that in our next update. Also if you have any suggestions, do let us know of that as well.