Amity International Journal of Business Excellence
"Amity International Journal of Business Excellence" (ISSN 2455 – 2801) is a bi-annual ejournal published by Amity Training and Consultancy. This ejournal focuses on the improvement initiatives, best practices, Lean Six Sigma, Total Productive Maintenance, 5S, Various Business Excellence Models, Small Group Activities, Quality Improvement Activities, Business Excellence Tools, Improvement Methodologies etc.

This eJournal is registered with ISSN (International Standard Serial Number). ISSN is a worldwide identification code used by publishers, suppliers, libraries, information services, bar coding systems, union catalogues, etc. for citation and retrieval of serials such as Journals, Newspapers, Newsletters, Directories, Yearbooks, Annual Reports & Monograph series, etc. The benefits include international publicity and recognition of the serial by automatic inclusion in the International Serials Directory Database.
ISSN International Centre is a network with its Headquarters at Paris. National Science Library (NSL) is the national centre in India of ISSN international centre for assigning ISSN to serials published in India.
Why should you contribute to this eJournal: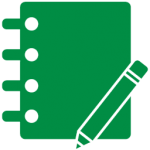 Since this eJournal is having ISSN (International Standard Serial Number), so it has a very high recognition. You can showcase these publications in your Resume, Academic contributions and will get social recognition

You will be provided with a certificate of achievement from Amity Training & Consultancy if your article / case study is published in the eJournal

You will get a Member & Contributor badge of Amity International Journal of Business Excellence in your Linkedin Profile
Sounds interesting, so how do you contribute:
You can submit an article (minimum 700 words) or a case study (minimum 1500 words) on any of the areas of bringing about a positive change either at home or at work, using any of the improvement methodologies. These changes can be small, medium or big results using basic or advanced problem solving tools. Also if you wish to submit conceptual papers or your own best practices, you can do that as well.
To give you a few examples from our day to day life: 

How to loose weight using Lean Six Sigma
How 5s activities supports in improving our neighborhood
How to manage monthly budget of a family using Lean Six Sigma
How to reduce my bills using Lean Six Sigma
How to reduce fuel consumption of my vehicle using Lean Six Sigma, etc.

Examples of using these tools at work:

Best practices used to improve upon absenteeism of students
Best practices used to reduce drop-out rate of students
How to enhance efficiency of admission process at schools / colleges
How to improve assignment submission on time
How to have higher TAT
How to improve employee retention using best practices
How to improve the process yield
How to improve customer satisfaction (CSAT Score)
How to reduce cycle times
How reducing muda / waste in organization brings organizational profitability
How employee motivation and engagement improved using 5S or other best practices
How to reduce errors during software development
How to reduce time for closing the book of accounts
How to improve line productivity, etc.
So what we need from you:
An original article or case study in the prescribed format.
Duly filled author declaration form  Download Author Declaration Form
Once you are done, fill in the form below and attach the documents.
Guidelines for the contributors
Amity International Journal of Business Excellence, is a bi-annual journal (April / October) that publishes articles and case studies on Business Excellence.
Articles submitted for the journal should be original contributions and should not be under consideration for any other publication at the same time.
Manuscripts language must be in English.
Please stick to the guidelines mentioned below while writing the article or case study:

Abstract:  200-250 words
Article: Minimum 700 words
Case study: Minimum 1500 words
Tables and figures must not be wider than 5.25 inches

References should be given at the end of the paper and should contain only those cited in the text of the paper.
All contributions should be in the form of a soft copy.
Only those submissions that meet our standards will be published.
Manuscripts are subject to editing and may be modified to meet the journal's standards.
Submission of author declaration form is a must. In the absence of this form, the articles will not be published. Download Author Declaration Form
Please send all the details to

[email protected]