Lean Six Sigma News: Doctors and Healthcare Industry dominating the news this week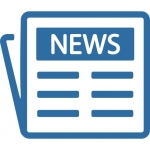 Here are the top picks for the Lean Six Sigma News, Updates, Success Stories from around the web that could be important and of interest to you for the week November 26, 2015
Dr. Kunal Bhagat (M.D.) is a graduate of the Christiana Care internal medicine residency program. Dr. Bhagat is a Lean Six Sigma Team Leader and also serves on five health system committees. A project title "To reduce inappropriate physical therapy consults" was led by him as a Lean Six Sigma Green Belt. This led to a reduction of inappropriate therapy consults from 40% to nearly 10%. The resulted in improvement in the quality improvement in patient care and also a reduction / elimination of delays and discharges.
22nd Annual Winter Marketplace from December 4 to 6 will be organized  at Bally's Las Vegas Hotel and Casino in Las Vegas by American College of Health Care Administrators. It is expected that around 200 long terms care professional will be attending this.
The topics during the conference that will be covered include, The Lean Six Sigma Intensive Program, A3 Thinking and QAPI Fundamentals.
Here at Lehigh Valley, The Lehigh's healthcare systems engineering program is 'in action' combining the various improvement concepts like PDCA (Plan, Do, Check and Act) and Six Sigma with various engineering skills, aiming to make improvement in the areas physician practices, hospital division to finance and supply chain.
In case you have any comments / suggestions for this posting or for the future postings pertaining to Lean Six Sigma News, you can contact us.